Pool Area Pot Grouping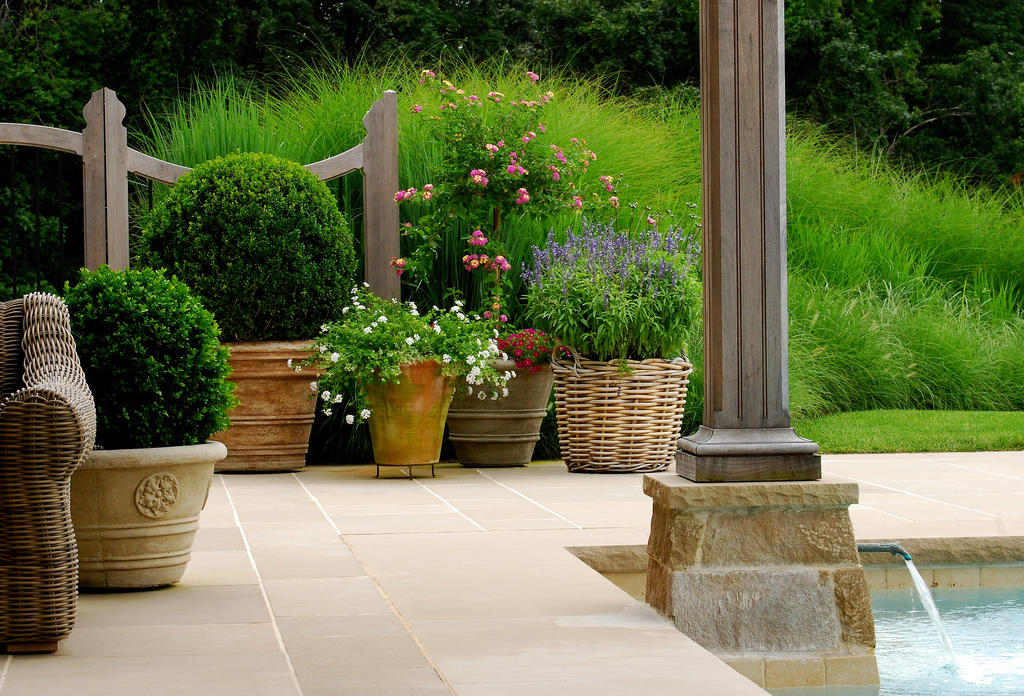 Description:
Pool area pot grouping
A group of pots sit on the limestone pool terrace. The plants from left to right are: clipped boxwood, white Lantana with variegated ivy, a standard pink Lantana, and Victoria Blue Salvia. The grasses behind are Panicum 'Northwind' with its neat upright form, Miscanthus 'Gracillimus' softens the fence, and Miscanthus 'Little Kitten' are the shorter grasses at the right edge of the frame. The piers for the Spanish cedar pergola sit in the water on an underwater bench seat that spans the long side of the pool. Bronze spouts in each pier recirculate the pool water.